1. **Ta Dung Lake**: Also known as Ta Dung Nature Reserve, this beautiful lake is surrounded by lush green forests and over 40 islands, creating a picturesque landscape. The lake is often referred to as the "Ha Long Bay of the Central Highlands" due to its similar beauty.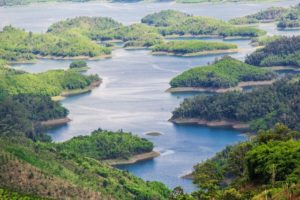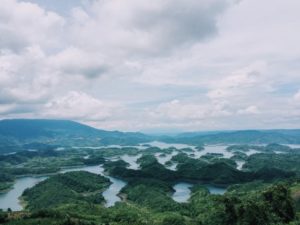 2. **Dray Sap Waterfall**: Dray Sap is one of the most famous waterfalls in the Central Highlands. The waterfall has a width of about 100 meters and a height of about 30 meters, creating a powerful and majestic sight. The area around the waterfall is also home to a variety of flora and fauna.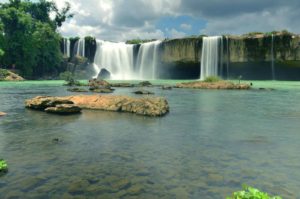 3. **Gia Long Waterfall**: Another beautiful waterfall in the Dak Nong Province, Gia Long Waterfall has clear water flowing through multiple layers of rock formations, creating small pools and cascades. The surrounding forest provides a serene atmosphere, making it an ideal spot for relaxation and photography.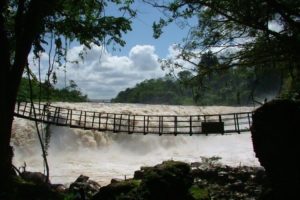 4. **Dak Nong Geopark**: This UNESCO Global Geopark covers an area of over 4,000 square kilometers and features a diverse range of geological, cultural, and historical sites. The geopark is home to various ethnic groups, offering a glimpse into the region's rich cultural heritage. There are also numerous caves and volcanic features to explore.